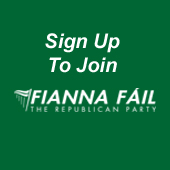 Cllr. Cormac Devlin, "Saint Michaels", Glenageary Avenue, Dún Laoghaire, Co. Dublin

Telephone: +353 (1) 275 0786 Email cormacdevlin@ireland.com

.


ILLEGAL DUMPING IN

DALKEY VILLAGE

April 2005

Having received complaints from residents and businesses about a recent increase in illegal dumping in the laneways of Dalkey village Councillor Devlin placed the following question on the local Area Committee Meeting agenda:

Question:

To ask the Manager to ensure that litter wardens are conducting regular checks around the Dalkey area, in particular Dalkey Village as there is a noticeable increase in illegal dumping of rubbish and dog dirt please?

Reply:

The Dalkey area is checked on a regular basis by the Litter Wardens and will continue to be monitored. Dog Fouling signs have been erected in the area informing the public of their obligations.