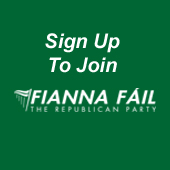 Cllr. Cormac Devlin, "Saint Michaels", Glenageary Avenue, Dún Laoghaire, Co. Dublin

Telephone: +353 (1) 275 0786 Email cormacdevlin@ireland.com

.


SAFETY NEEDED AT

BARNHILL ROAD AND

CASTLE PARK ROAD JUNCTION:

February 2005

Local Councillor Cormac Devlin is aware of the concerns of local residents and parents elsewhere about the lack of a safe crossing point for pedestrians at the junction of Barnhill Road and Castle Park Road, Dalkey. Cormac joined his party colleagues Deputy Barry Andrews TD and Minister Mary Hanafin TD in following this issue to a successful resolution:

Question:

To ask the Manager to report on the expected starting date of road and pedestrian improvements at Barnhill Road, Saval Park Road and Castle Park Road, Dalkey as promised this time last year to residents of Dalkey?

Reply:

It was proposed to undertake infill footpath construction on the outside of Barnhill Road to provide continuity throughout in 2004.  The Council attempted to undertake this work, however, local residents raised an objection claiming ownership of a strip of land adjacent to the road carriageway scheduled for new footpath construction.

Plans for Traffic Management Improvements at the junction of Castlepark Road/Barnhill Road are being prepared in the Transportation Department.  It is proposed to proceed with implementing an upgraded junction scheme in 2005 subject to adequate financial resources being made available.