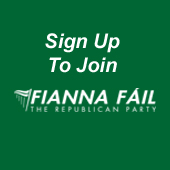 Cllr. Cormac Devlin, "Saint Michaels", Glenageary Avenue, Dún Laoghaire, Co. Dublin

Telephone: +353 (1) 275 0786 Email cormacdevlin@ireland.com

.


"BENTLY VILLAS / GEORGES PLACE

RAT RUN CAUSES CONCERN"

CLLR. DEVLIN

October 2005

Dún Laoghaire Councillor Cormac Devlin raised concerns on behalf of residents in the Georges Place, Bently Villas area of Dún Laoghaire. Parents are concerned about the "rat running" through their area. Councillor Devlin feels that with the amount of development taking place in the area surely a "Caution: Children Playing" sign could be put up.

Question:

To ask the Manager to erect a much needed 'Caution Children at Play' sign at the entrance to Georges Place and Bentley Villas (entering from York Road side) as this area is undergoing massive development which has seen the volume of cars increase and motorists speed through this area in order to beat the traffic lights on Crofton Road?

Reply:

Georges Place and Bentley Villas is not considered to be an appropriate location for a 'Caution Children' sign.  Such signs are provided in residential cul-de-sacs, which are not subject to commercial traffic. 

A caution children sign could be interpreted as an invitation for children to play on the roadway.  In view of the imminent development of several sites on the road, the traffic generated would not be compatible with children playing on the roadway.