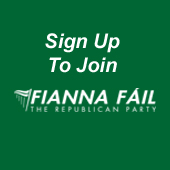 Cllr. Cormac Devlin, "Saint Michaels", Glenageary Avenue, Dún Laoghaire, Co. Dublin

Telephone: +353 (1) 275 0786 Email cormacdevlin@ireland.com

.


"UN-BLOCK DRAINS IN

CLARINDA PARK" - DEVLIN

February 2007

Local Fianna Fáil Councillor, Cormac Devlin has requested the Council to clean and repair the drains in Clarinda Park. Councillor Devlin stated that even with the slightest bit of rain, the estate experiences flooding.

Question:

Councillor Cormac Devlin:
To ask the Manager to have all drains in Clarinda Park un-blocked and the drain outside Clarinda Court replaced as it is damaged and to state when these works will be carried out?

Reply:

The gullies in Clarinda Park will be cleaned in the next eight weeks.  The gully outside of Clarinda Court will be included in the Drainage Repair Programme 2007.