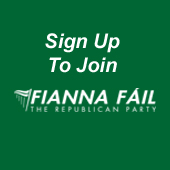 Cllr. Cormac Devlin, "Saint Michaels", Glenageary Avenue, Dún Laoghaire, Co. Dublin

Telephone: +353 (1) 275 0786 Email cormacdevlin@ireland.com

.


"CLONKEEN ROAD SURFACE

IN APPALLING CONDITION"

CLLR. DEVLIN

June 2005

Local Fianna Fáil County Councillor Cormac Devlin highlighted the appalling state of Clonkeen Road and asked when this will be addressed by the Council.

Question:

To ask the Manager, while I welcome the publication of the Road Maintenance Programme for 2005, when Clonkeen Road will be re-surfaced.  This road is in much need of repair due to the high volume of traffic on it daily?

Reply:

The section of Clonkeen Road from the N-11 to Beech Park Road is being resurfaced as part of the Road Restoration Programme 2005.   This constitutes over 60% of the length of the road.  This work is currently being carried out (between 31/5/2005 and 3/6/2005).  

Additional drainage works, new kerbs and footpaths are required on the remainder of the road from Beech Park Road to Kill Lane before this section can be resurfaced.

UP-DATE: These works have all been completed except for the bus bays that Cllr.



Devlin raised and asked that they be reinstated.