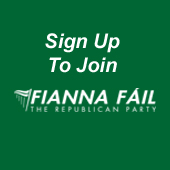 Cllr. Cormac Devlin, "Saint Michaels", Glenageary Avenue, Dún Laoghaire, Co. Dublin

Telephone: +353 (1) 275 0786 Email cormacdevlin@ireland.com

.


COVERING OVER OF DART LINE

IN FRONT OF PAVILLION SITE

March 2005

The Council a number of years ago (around the same time as the re-development of the Pavillion Theatre took place) there was a plan to cover over the DART line in front of what's now Meadow & Byrne's, Cafe Moca, Rollies, Cafe Mao and Itsa Bagel  thus creating a large promenade to the curbside of Queens Road. Councillor Devlin thinks this idea needs to be supported and promoted so he placed the following question down at an Area Committee Meeting to see what stage this proposal was at.

Question:

To ask the Manager the status of the once proposed venture between CIE and Dún Laoghaire-Rathdown County Council about covering the DART line over outside the Pavillion complex and creating an open area for pedestrians and patrons of same?

Reply:

A letter has been written to CIE requesting a meeting to progress the matter and a reply is awaited.  As soon as a reply is received the members will be advised of the position.