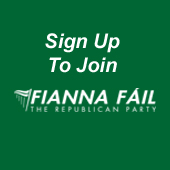 Cllr. Cormac Devlin, "Saint Michaels", Glenageary Avenue, Dún Laoghaire, Co. Dublin

Telephone: +353 (1) 275 0786 Email cormacdevlin@ireland.com

.


"COUNCIL TO REVIEW

TRAFFIC LIGHT SIGNALING

ON MONKSTOWN AVENUE" - DEVLIN

February 2009

Local Councillor, Cormac Devlin has requested the Council to immediately review the traffic light signaling on Monkstown Avenue with its the junction at Oliver Plunkett Road.

"These traffic lights (which are most welcome for the safety of all) need to be revised as they are causing un-necessary delays along Monkstown Avenue at peak times for motorists" said Councillor Devlin.

I have had several complaints from local residents who say that the sequence is completely wrong and should be adjusted. I have informed the Council of the issue and they are currently investigating the matter.

To be kept informed of progress on this story please sign up to receive an e-Bulletin from Cormac by clicking here