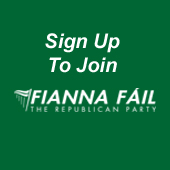 Cllr. Cormac Devlin, "Saint Michaels", Glenageary Avenue, Dún Laoghaire, Co. Dublin

Telephone: +353 (1) 275 0786 Email cormacdevlin@ireland.com

.


PAY & DISPLAY PLANNED FOR

GLENAGEARY DART STATION?

February 2005

Since the introduction of Pay & Display by Dún Laoghaire Rathdown County Council and Íarnod Éireann local Councillor Cormac Devlin asked the Council if the same was planned for Glenageary DART station.

Question:

To ask the Manager if Pay & Display is to be introduced to Glenageary DART Station and if so when?

Reply:

There are no proposals at present to introduce the Pay & Display Scheme in the vicinity of Glenageary DART Station. 

There have been no representations indicating that the majority of residents in the area are in favour of their inclusion in the scheme.  If evidence is submitted to this effect the request will be considered in the overall review of the scheme later this year.