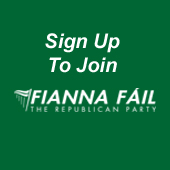 Cllr. Cormac Devlin, "Saint Michaels", Glenageary Avenue, Dún Laoghaire, Co. Dublin

Telephone: +353 (1) 275 0786 Email cormacdevlin@ireland.com

.


ADDITIONAL LANDSCAPING

AROUND

GLENAGEARY ROUNDABOUT

November 2005

Following up on an earlier motion this year loca resident and County Councillor Cormac Devlin asked the Parks Department to landscape around the grass verges of the Glenageary Roundabout:

The following Motion was moved by Councillor Cormac Devlin:

That the Manager landscape the grass verges bordering the Glenageary roundabout. This roundabout has practically been left un-touched by this Council since road works finished a number of years ago and looks awful.  I would request that the planting programme be treated as a priority as this is one of the busiest roundabouts on this side of the County and serves as the main route into Dún Laoghaire town.

The following report of the Manager was noted:

The existing landscaping at this location was provided for in the original budget for the Church Road Phase III (now Sallyglen Road) Scheme, which is now exhausted.  The provision of any further planting would have to be provided for in the ongoing maintenance of the grassed area for which money must be provided in the estimates.

It should be noted that bushy planting near a carriageway can obstruct sightlines and provide hidden areas, creating a potential hazard for drivers.  For that reason, the individual fastigiated trees planted in the grass area are preferred to the bush type planting.