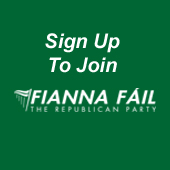 Cllr. Cormac Devlin, "Saint Michaels", Glenageary Avenue, Dún Laoghaire, Co. Dublin

Telephone: +353 (1) 275 0786 Email cormacdevlin@ireland.com

.


ROAD WIDENING NEEDED

ON GLENAGEARY ROUNDABOUT

October 2004

Local County Councillor Cormac Devlin has received many complaints from motorists are having difficulty accessing the Glenageary Roundabout particularly coming from the direction of the Killiney Towers Roundabout.  At a recent meeting of the Area Committee Councillor Devlin highlighted by question the following issue:

Question:

To ask the Manager to widen the entrance onto Glenageary roundabout coming from the Glenageary Road Upper direction, as many motorists feel that there is not enough space for two cars exiting onto the roundabout despite there being two very narrow lanes in place?

Reply:

Despite the fact that this is a fairly large roundabout, it caters for six legs of approaching traffic.

This large concentration means it is necessary to have quite tight radii to ensure safe execution of all turning movements. In particular, the radius from Upper Glenageary Road to the shopping centre means that the entrance lane from Upper Glenageary Road has to limited.  In turn, this means that there is barely space for two cars waiting to join the roundabout, and there is insufficient space for two longer approach lanes.

Nonetheless, the overall roundabout works satisfactorily, and there is no scope for further work to change the current arrangement, without compromising safety.