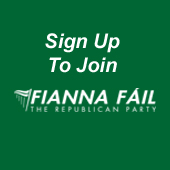 Cllr. Cormac Devlin, "Saint Michaels", Glenageary Avenue, Dún Laoghaire, Co. Dublin

Telephone: +353 (1) 275 0786 Email cormacdevlin@ireland.com

.


GLENAGEARY ROUNDABOUT

LANDSCAPING PLANS

September 2005

Since the construction of the new road (between Deer Hunter and Graduate Public Houses - the Sallyglen Road) the Council have done very little to improve the look of the roundabout at Glenageary. At a recent meeting of the Area Committee Councillor Devlin raised the issue:

It was proposed by Councillor Cormac Devlin:

That the Manager landscape the Glenageary roundabout, following on from my previous request (February 2005).  This roundabout has practically been left un-touched by this Council since road works finished a number of years ago and looks awful.  I would request that the planting programme be treated as a priority as this is one of the busiest roundabouts on this side of the County and serves as the main route into Dún Laoghaire town.

The following report of the Manager was considered:

The location in question is one of a set of 5 roundabouts in the county which are prioritised as part of special landscape design programme for roundabouts.

Preliminary designs are completed and will be finalised shortly with tender documentation, with a view to undertaking contract works over the forthcoming planting season [October '05-March '06]. It is envisaged that each design will be of a high specification, with emphasis on a high quality of annual landscape maintenance.

Following a discussion during which Mr Leslie Moore, Senior Parks Superitendent, responded to the Members the Motion was agreed.