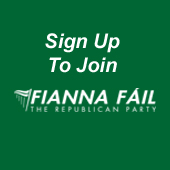 Cllr. Cormac Devlin, "Saint Michaels", Glenageary Avenue, Dún Laoghaire, Co. Dublin

Telephone: +353 (1) 275 0786 Email cormacdevlin@ireland.com

.


"COUNCIL'S SAFETY INITIATIVE

WELCOMED FOR

GLENAGEARY ROUNDABOUT"

CLLR. DEVLIN

September 2005

After several months of raising the issue of safety on the Glenageary Roundabout, local Fianna Fáil Councillor Cormac Devlin has welcomed (what he hopes is the first of many) initiatives by the Council to improve safety on this busy inter section. At the September meeting the Council announced the following:

Sallynoggin Roundabout (Upper/Lower Glenageary Road) – Safety Initiative

On a pilot basis the Transportation Department will be introducing a low cost safety initiative at the roundabout at the junction of Upper and Lower Glenageary Roads (The Sallynoggin Roundabout).

The initiative consists of installing simple signage requesting motorists to use their indicators when entering/on/exiting, as appropriate, the roundabout in accordance with the 'Rules of the Road' booklet.

It is hoped that such a simple measure will assist with safety and overall traffic management at not just this roundabout, but indeed other roundabouts.

In order to assess the impact of the measure, a survey was carried out recently prior to the installation of this signage, and a similar survey will be replicated after the installation of this signage.  The survey comprised an examination of driver behaviour and their use or otherwise of indicators at the roundabout.

If this initiative proves successful, it will be extended to other suitable locations.