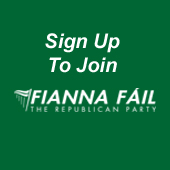 Cllr. Cormac Devlin, "Saint Michaels", Glenageary Avenue, Dún Laoghaire, Co. Dublin

Telephone: +353 (1) 275 0786 Email cormacdevlin@ireland.com

.


DEVLIN - "REMOVE GRAFFITI

FROM CLUB HOUSE IN

SALLYNOGGIN PARK"

October 2005

Question:    Councillor Cormac Devlin

To ask the Manager to remove the graffiti on the Club House in the Sallynoggin Park playing field and to state when this will be carried out?

Reply:

Graffiti removal is expensive and considered to be ineffective as it tends to clear the wall for other graffiti artists. 

The Council has no financial resources at present to remove any further graffiti from public places. In particular circumstances the Council will remove offensive material or slogans from areas in public view.