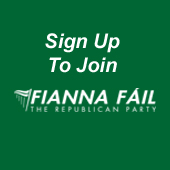 Cllr. Cormac Devlin, "Saint Michaels", Glenageary Avenue, Dún Laoghaire, Co. Dublin

Telephone: +353 (1) 275 0786 Email cormacdevlin@ireland.com

.


DEVLINS ASKS COUNCIL

TO REVIEW ROAD MARKINGS ON

HUDSON ROAD

February 2007

Local Fianna Fáil Councillor, Cormac Devlin has asked the Transportation Department to review the road markings on Hudson Road, Glasthule due to the parking bays on the side of the road which now make the centre white line off centre.

Question:

Councillor Cormac Devlin
To ask the Manager to review the width of each lane of traffic on Hudson Road, Glasthule and if necessary arrange that the centre line is properly painted in the middle of the road taking into consideration the parking on one side of the road?

Reply:

Parking bays were marked out on the southern side of Hudson Road when the Paid Parking Scheme was implemented some years ago.  The centre lane was not altered to suit the bays.  A new re-aligned centreline will be marked out in the near future.