DEVLIN REQUESTS COUNCIL TO

REVIEW THE ACCESS TO

LANESVILLE FROM

MONKSTOWN FARM:

February 2007

Fianna Fáil Councillor for the area, Cormac Devlin has asked the Transportation Department of the County Council to review safety at the entrance to Lanesville coming from Monkstown Farm.

Question

Councillor Devlin:
To ask the Manager to review the traffic signs and road markings at the top of the lane leading from Monkstown Farm into Lanesville, Monkstown as this junction is quite dangerous?

Reply:

The junction of Monkstown Farm at Lanesville will be examined to see what traffic measures are necessary to improve the visibility of drivers exiting Lanesville.

The Traffic Section will revert to the Councillor in the near future.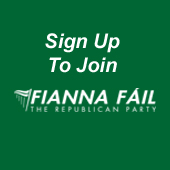 Cllr. Cormac Devlin, "Saint Michaels", Glenageary Avenue, Dún Laoghaire, Co. Dublin

Telephone: +353 (1) 275 0786 Email cormacdevlin@ireland.com

.