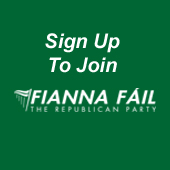 Cllr. Cormac Devlin, "Saint Michaels", Glenageary Avenue, Dún Laoghaire, Co. Dublin

Telephone: +353 (1) 275 0786 Email cormacdevlin@ireland.com

.



"7 SPACES IN THE HEART OF

THE TOWN IS SIMPLY NOT GOOD

ENOUGH" - CLLR. DEVLIN

October 2004

Councillor Cormac Devlin is aware of the need to either extend the existing taxi rank on Marine Road or to provide one close by that could help feed onto the one that is already in place. Councillor Devlin placed the following question down at an Area Committee Meeting:

Question:

To ask the Manager to create a new taxi rank on Marine Road adjacent to the Pavillion Theatre as the current rank in the town can only hold 6/7 taxis.  Also the direction of the rank is incorrect as the majority of taxis have to make a u-turn on Marine Road causing unnecessary traffic congestion and safety concerns for motorists on the road?

Reply:

The current Taxi Rank on Marine Road holds seven vehicles.  The Rank is located on the western side by virtue of the bus bay opposite the Rank.  It would be hazardous to face the Rank southward as taxis would have to cross-opposing traffic flow when leaving the Rank. 

The size of the Rank cannot be increased, as there is continuing demand for the disabled parking spaces abutting it.  The Transportation Department are currently investigating the possible provision of additional Taxi Ranks in the County.

This, along with other related matters, will be examined as part of the Dun Laoghaire and Environs Traffic Management Plan Study, which is currently underway.

A speed survey will be carried out to determine if the speed is prevalent on Marine Road.