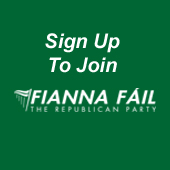 Cllr. Cormac Devlin, "Saint Michaels", Glenageary Avenue, Dún Laoghaire, Co. Dublin

Telephone: +353 (1) 275 0786 Email cormacdevlin@ireland.com

.


"ENTRANCE TO

MONKSTOWN GROVE

IN NEED OF REPAIR" - CLLR. DEVLIN

May 2005

Local Fianna Fáil Councillor Cormac Devlin responded to residents concerns by raising the problem being experienced in the area with motorists parking at the entrance to their estate and destroying the grass verge. Councillor Devlin placed the following motion before the Council:

Question:

To ask the Manager to place curb stones around the grass verge (where tree is located) on the corner of Monkstown Grove?  A lot of cars visiting the community centre and other local facilities are parking on or driving over this verge creating an unsightly mess for the neighbourhood.

Reply:

A curb will be constructed at this location within the next two months.

UP-DATE: The curb stone has been installed and this has helped ease the problem with cars parking on the corner of the estate.