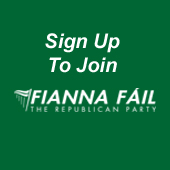 Cllr. Cormac Devlin, "Saint Michaels", Glenageary Avenue, Dún Laoghaire, Co. Dublin

Telephone: +353 (1) 275 0786 Email cormacdevlin@ireland.com

.


RENEW THE

MONKSTOWN AVENUE &

MONKSTOWN FARM

February 2007

Local Councillor, Cormac Devlin has requested the Council to up-grade the junction at Monkstown Farm and Monkstown Avenue.

Question:

The following motion was moved by Councillor Cormac Devlin:

To ask the Manager to review and improve the "Stop" and "Yield" signage at the junction of Monkstown Avenue and Monkstown Farm? Also could the Manager arrange to have a "Stop" road marking painted at the junction of Monkstown Farm Road going onto Monkstown Avenue as cars are merging with traffic on Monkstown Avenue without stopping causing safety concerns for local residents?

Reply:

The junction of 'Monkstown Farm' at Monkstown Avenue has been examined recently.  There is a 'Stop Sign' and 'Stop Line' on Monkstown Farm at this junction, together with a 20m white continuous line on Monkstown Farm

No further new lining is required with the exception that the last 10 metres of the continuous white centre line requires renewal, due to a bitumen seal obscuring it

This lining renewal will be added to the 'lining maintenance programme' and will be completed later in this year.

In addition to the above, the word 'STOP' will be installed on the road surface on Monkstown farm, adjacent to the existing stop line.

UP-DATE: The Council, as part of the Dún Laoghaire-Foxrock Bus Priority Lane (BPL) this junction will be signalised. This part of the scheme has been supported by Councillor Devlin.