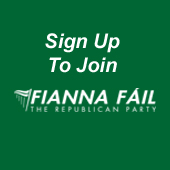 Cllr. Cormac Devlin, "Saint Michaels", Glenageary Avenue, Dún Laoghaire, Co. Dublin

Telephone: +353 (1) 275 0786 Email cormacdevlin@ireland.com

.


PEDESTRIAN CROSSING NEEDED

ALONG MONKSTOWN AVENUE

November 2004

Councillor Cormac Devlin raised the problem local residents have in accessing the Monkstown Pool & Fitness Centre when trying to cross Monkstown Avenue. He placed the following question down at an Area Committee Meeting recently:

Question:

To ask the Manager to install pedestrian lights on Monkstown Avenue near the site of the Blue Pool Fitness Centre and the all weather pitch as many local residents have no safe place to cross this busy road?

Reply:

The Area Committee has approved the installation of a full-signalised junction including the provision of pedestrian facilities at the junction of Monkstown Avenue and Monkstown Farm as part of the Kill Lane (N11/Foxrock Church) to Dun Laoghaire 'DART' Station Quality Bus Corridor (QBC) and Cycle Track Scheme.

This installation will provide for safe movement of traffic at this junction.  It is expected that work on site on this scheme will commence early next year.

The entrance to the 'Blue Pool Fitness Centre' is located within 150 metres from the above proposed new signalised pedestrian crossing installation and at this time it is not deemed to be warranted to install a second set of signals.