YELLOW BOX REQUESTED

AT THE BOTTOM OF

MULGRAVE STREET

April 2005

County Councillor Cormac Devlin placed a question down requesting a yello box at the bottom of Mulgrave Street, Dún Laoghaire to improve traffic flow on Mulgrave Street for traffic turning right on Georges Street.

Question:

To ask the Manager to install a yellow box at the bottom of Mulgrave Street as you come onto George Street so traffic is not backing up on Mulgrave Street as is currently the situation?

Reply:

The provision of a yellow box at the junction of Mulgrave Street and George's Street Upper will be added to the list for Garda Consultation and further to their agreement, will be installed in due course.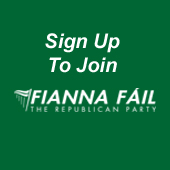 Cllr. Cormac Devlin, "Saint Michaels", Glenageary Avenue, Dún Laoghaire, Co. Dublin

Telephone: +353 (1) 275 0786 Email cormacdevlin@ireland.com

.