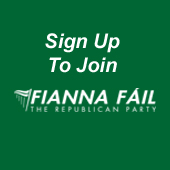 Cllr. Cormac Devlin, "Saint Michaels", Glenageary Avenue, Dún Laoghaire, Co. Dublin

Telephone: +353 (1) 275 0786 Email cormacdevlin@ireland.com

.


PEDESTRIAN LIGHTS

NEEDED NEAR R.C. CHURCH

IN SALLYNOGGIN

October 2004

Living near this particular location Cormac has witnessed the need and the safety concerns local residents have when attempting to cross Pearse Street, Sallynoggin. As a result he placed the following question on the local Area Committee Meeting agenda:

Question:

To ask the Manager to install pedestrian traffic lights on Pearse Street, Sallynoggin as there is no safe pedestrian crossing along this road considering there are two schools and an old folks centre on the road?

Reply:

There are no plans to provide a pelican crossing on Pearse Street.  There is no location at which there is a concentration of pedestrian movements with the exception of schools. 

A school warden is provided at St. Kevin's National School to cater for the needs of children accessing the school.

UP-DATE: This issue will be followed up by Councillor Devlin.