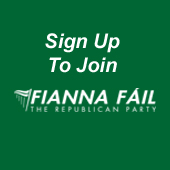 Cllr. Cormac Devlin, "Saint Michaels", Glenageary Avenue, Dún Laoghaire, Co. Dublin

Telephone: +353 (1) 275 0786 Email cormacdevlin@ireland.com

.


"RE-SURFACE POTTERY ROAD"

CLLR. DEVLIN

June 2005

Local Fianna Fáil County Councillor Cormac Devlin raised the issue at this months Area Committee Meeting. Pottery Road is in serious need of re-surfacing works and although this has been promised several times Councillor Devlin pledged to raise this issue once again on behalf of the residents.

Question:

To ask the Manager what re-surfacing plans are in place for (details supplied).  This road is in serious need of repair and is long overdue.  I would like this Council to report on the following:

(a)

when would the Council envisage resurfacing same;
(b)

can the Council look at replacing the footpaths along it;
(c)

as street lighting is poor at certain sections of the road, are there any plans to provide additional street lighting?
Reply:

(a) Consideration will be given to the inclusion of this road and footpath in the

    2006 Road Maintenance Programme, subject to the availability of funding.

(b) The level of funding for road restoration after 2005 has not yet been decided

     by the Department of the Environment, Heritage and Local Government.

(c)   This location will be examined to ascertain if additional street lighting is 

     warranted.