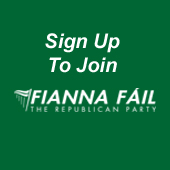 Cllr. Cormac Devlin, "Saint Michaels", Glenageary Avenue, Dún Laoghaire, Co. Dublin

Telephone: +353 (1) 275 0786 Email cormacdevlin@ireland.com

.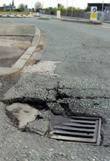 REPAIR ROCHESTOWN PARK

FOOTPATHS

March 2007

Councillor Devlin raised the issue of the bad footpaths along Rochestown Park and asked for them to be repaired. Cllr. Devlin also submitted a list of paths that were in a serious need of repair.

Question:

Councillor Cormac Devlin
To ask the Manager to repair the section footpath along Rochestown Park particularly outside #3, #7, #14 & #24 as they are un-safe for pedestrians?

Reply:

These footpaths will have temporary repairs carried out in the next few weeks.  They are not on the Footpath Restoration Programme for 2007.  However, it may be possible to carry out repairs, if resources become available.