LANEWAY BETWEEN

SALLYNOGGIN PARK & SEFTON

NEEDS TO BE CLOSED OFF




























January 2007
The problem of illegal dumping, cider parties, garffiti and people taking a shortcuts through this laneway has become worse over the last while. As a result Councillor Devlin asked the Council to close it off for good.

Motion:


Councillor Cormac Devlin
That the Manager make arrangements to clean the disused laneway between (address supplied) as there is a considerable amount of dirt piling up.

Also to ask the Manager what can be done by this Council to prevent people climbing the wall at the back of the laneway to take a short cut through the Sefton estate.

The following report of the Manager was considered by members.

The Building Maintenance Inspector for the area has been requested to carry out an inspection of the laneway and have the laneway cleaned out.

A request for a quotation to erect gates has been sought.  Once the quotation is received the Housing Maintenance section will organise to have the gates erected, which should reduce the problems the tenants are experiencing in the area in relation to illegal dumping and will also help prevent people using the laneway as a shortcut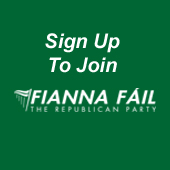 Cllr. Cormac Devlin, "Saint Michaels", Glenageary Avenue, Dún Laoghaire, Co. Dublin

Telephone: +353 (1) 275 0786 Email cormacdevlin@ireland.com

.