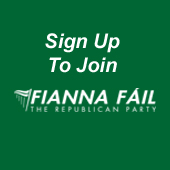 Cllr. Cormac Devlin, "Saint Michaels", Glenageary Avenue, Dún Laoghaire, Co. Dublin

Telephone: +353 (1) 275 0786 Email cormacdevlin@ireland.com

.


IMPROVED SAFETY MEASURES

NEEDED ALONG SALLYNOGGIN ROAD

October 2004

Following a number of complaints from residents along Sallynoggin Road and elsewhere local Councillor Cormac Devlin placed placed the following question down at an Area Meeting:

Question:

To ask the Manager to improve road safety on Sallynoggin Road.  There have been a number of accidents along this road and residents are concerned that a child might be seriously injured if plans are not put in place soon?

Reply:

There are currently 3 signalised pedestrian crossings on Sallynoggin Road:

(i) at Sallynoggin Roundabout

(ii) at Sarsfield Street and

(iii) at Pearse Street (Post Office). 

The road itself carries several bus routes and therefore is not an appropriate location for the provision of traffic calming measures. 

An assessment is being carried out of road traffic accident data for Sallynoggin Road.  Any shortcomings highlighted in the accident reports (if any) will be addressed.

UP-DATE: Early 2005 the Council finally installed 2 "Speed Check" signs which remind



motorits of the legal speed limit along the particular stretch of road Councillor



Devlin raised in late 2004. These have helped reduce the speed along this road.