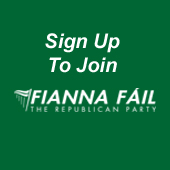 Cllr. Cormac Devlin, "Saint Michaels", Glenageary Avenue, Dún Laoghaire, Co. Dublin

Telephone: +353 (1) 275 0786 Email cormacdevlin@ireland.com

.


DAMAGED PAVING SLABS

NEED OF REPLACING IN

SANDYCOVE AND GLASTHULE

VILLAGES

September 2005

The issue has been on-going for quite some time but as of yet there has been no satisfaction for local residents. Councillor Devlin raised the issue at the September Area Committee Meeting:

Question:

To ask the Manager to replace all broken or damaged concrete slabs in and around the villages of Sandycove and Glasthule.  Despite this problem having been reported by local residents over the past year and a half nothing has been done to date by this Council while these uneven and dangerous slabs pose many problems for people living in the area particularly our senior citizens?

Reply:

The repair of concrete slabs in Sandycove and Glasthule are on the Engineer's Programme of Works for maintenance for 2005.  Some repairs have been carried out this year and further repairs will be carried out within the next month.

UP-DATE: The paving slabs have been replaced. If you have any further issues to



report please do not hesitate to contact me at the details below.