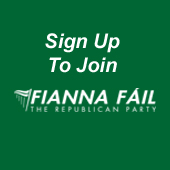 Cllr. Cormac Devlin, "Saint Michaels", Glenageary Avenue, Dún Laoghaire, Co. Dublin

Telephone: +353 (1) 275 0786 Email cormacdevlin@ireland.com

.


MONSKTOWN POOL & FITNESS

ASKED TO SHARE SWIM TIMES

WITH LOCAL SCHOOLS

May 2005

"All children in the local area should benefit from having a local public swimming pool in the area" - that's the view of Dún Laoghaire County Councillor Cormac Devlin (FF). He ask the following question at the May Area Committee Meeting:

Question:

To ask the Manager to investigate and report back why Monkstown Pool & Fitness Centre, a Council owned centre, cannot allocate any time for local schools in the School Completion Programme who want to avail of the pool for students?

Reply:

The pool programme at Monkstown Pool and Fitness Centre provides public swimming lessons, aqua aerobics, school swimming, mother & toddler, active retired, disabled groups, schools, life saving classes.  The Centre also works closely with the Sports Development Officer on Sports Access projects.  The above programme is well balanced but, unfortunately from time to time, groups cannot be facilitated due to capacity issues.  The Centre Manager is currently working with the schools completion programme in order to plan for their projects.