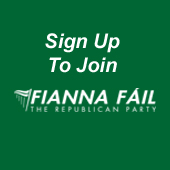 Cllr. Cormac Devlin, "Saint Michaels", Glenageary Avenue, Dún Laoghaire, Co. Dublin

Telephone: +353 (1) 275 0786 Email cormacdevlin@ireland.com

.


SOLDIERS & SAILORS FOOTBALL

PITCH IN NEED OF LONG

OVERDUE ATTENTION BY COUNCIL

October 2005

It was proposed by Councillor Cormac Devlin

That the Manager immediately clean up the Soldiers and Sailors football pitch by removing the graffiti on the walls surrounding the pitch.

The following report of the Manager was considered:

Graffiti removal is expensive and considered to be ineffective as it tends to clear walls for other graffiti artists.  It is proposed to plant "self clinging" climbing plants at this location in the coming weeks in an effort to mask graffiti and will prove to be useful in preventing further vandalism in the future once established.

However, plant establishment can be difficult because of poor growing conditions and vandalism.  Such planting has only been successful when local residents participate in the high level of maintenance required by such plants and by being vigilant in relation to vandalism.  Residents interested in becoming involved should contact the Parks Department directly.

Following a Discussion during which Mr. Rory O'Sullivan, and Mr. Garret Murphy, Senior Executive Park Superintendant's, responded to the Member's queries, the motion was agreed.