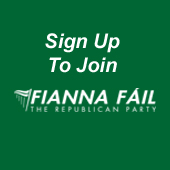 Cllr. Cormac Devlin, "Saint Michaels", Glenageary Avenue, Dún Laoghaire, Co. Dublin

Telephone: +353 (1) 275 0786 Email cormacdevlin@ireland.com

.


"IMPROVE SAFETY ON CORNER

OF STRADBROOK ROAD"

February 2007

Cormac Devlin, Fianna Fáil Councillor has asked the Council to review and imrpove the junction and footpath on the corner of Stradbrook Road and the Rock Road.

Question:

Councillor Cormac Devlin:
To ask the Manager conduct a safety review and improve the kerb outside Stradbrook Lodge, Blackrock to ensure that motorists know that the turn for Stradbrook Road is after the traffic lights and not before, this area has been the cause of confusion to many motorists (particularly at night) and is therefore dangerous if no safety improvements are made?

Reply:

The junction of Stradbrook Road at Deansgrange Road has been examined.  It is proposed, that this junction will be upgraded this summer.

The Traffic Section has met recently with a representative of the National Council for the Blind (Ireland) and it is the intention of the Traffic Section to install a 'signalised pedestrian crossing' across Stradbrook Road at this location.

The left turn (at Stradbrook Lodge) from Blackrock into Stradbrook Road will be improved as part of this upgrade work to alleviate any existing cause of confusion for motorists.