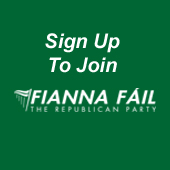 Cllr. Cormac Devlin, "Saint Michaels", Glenageary Avenue, Dún Laoghaire, Co. Dublin

Telephone: +353 (1) 275 0786 Email cormacdevlin@ireland.com

.


"THOMASTOWN ROAD IN NEED

OF WEED SPRAYING" - DEVLIN

February 2007

Fianna Fáil Councillor for the area, Cormac Devlin has requested the Council to spay the weeds along Thomastown Avenue.

Question:

Councillor Cormac Devlin:
To ask the Manager to put weed killer down along Thomastown Avenue with specific attention outside (details supplied), could the Manager please give a timeline of when this work might be done?

Reply:

Thomastown Avenue will be included in the Council's upcoming Weed Spraying Programme.