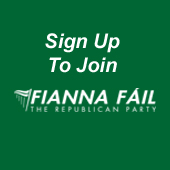 Cllr. Cormac Devlin, Saint Michaels, Glenageary Avenue, Dún Laoghaire, Co. Dublin

Telephone: +353 (1) 275 0786 Email CormacDevlin@ireland.com

.






DEVLIN DEMANDS MORE AFFORDABLE





HOUSING IN DÚN LAOGHAIRE
Wednesday 28th April 2004

Cormac Devlin (FF) Dún Laoghaire Local Election Candidate has slammed Dún Laoghaire Rathdown County Council for failing to provide affordable housing in the Dún Laoghaire area. His call came as the Government allocated EUR21.5 million to Dún Laoghaire Rathdown Council towards their housing programme for 2004.

Mr. Devlin while welcoming the massive allocation said, "as young person I am shocked that the Council has not done more in the past to increase the supply of affordable housing in our area. It is an absolute scandal that young people with good jobs should be denied the basic right to a home. With current house prices in Dún Laoghaire so high we have been effectively priced out of the market."

Mr. Devlin speaking to Politics.ie went on to say, "it is extremely important the Council realises the current problems that exist as regards the lack of affordable housing in the area. I am calling on the Council to take the necessary measures to increase the supply of affordable housing with immediate effect." Mr. Devlin concluded, "if I am elected to represent Dún Laoghaire on 11th June I will insist the issue be given the priority it deserves."
ENDS

MEDIA COVERAGE: